SBM Shirts Available Online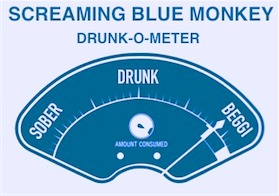 Official SBM party shirts are now available at the SBM store. All shirts are 100% cotton, durable and preshrunk.

This year's Men's shirt celebrates going "Zero to Beggi!"

The Women's shirt is a plain front v-neck with a "Good Girls Go To Heaven... Bad Girls Go To SMB" amature stripper on the back. At the official SBM store you can also find retro SBM shirts and the official SBM trucker hat! There is more information at the store.
Buy them now at the SBM online store:
SBM Shirts